Sharing shows how you care
On your websites
Show off your Credibility
Displaying your reviews in a central position on your website, for instance during checkout, can increase both trust and sales conversions. It's a proven fact.
Share your trust with a rating box
Share your best reviews and your best side with the tailored-for-you rating box. Let your customers speak for you by proudly placing your rating box on your website. After all, customers trust other customers: According to a recent Nielsen study, 72% of consumers polled trust online reviews as much as personal recommendations. Consumer reviews say it best.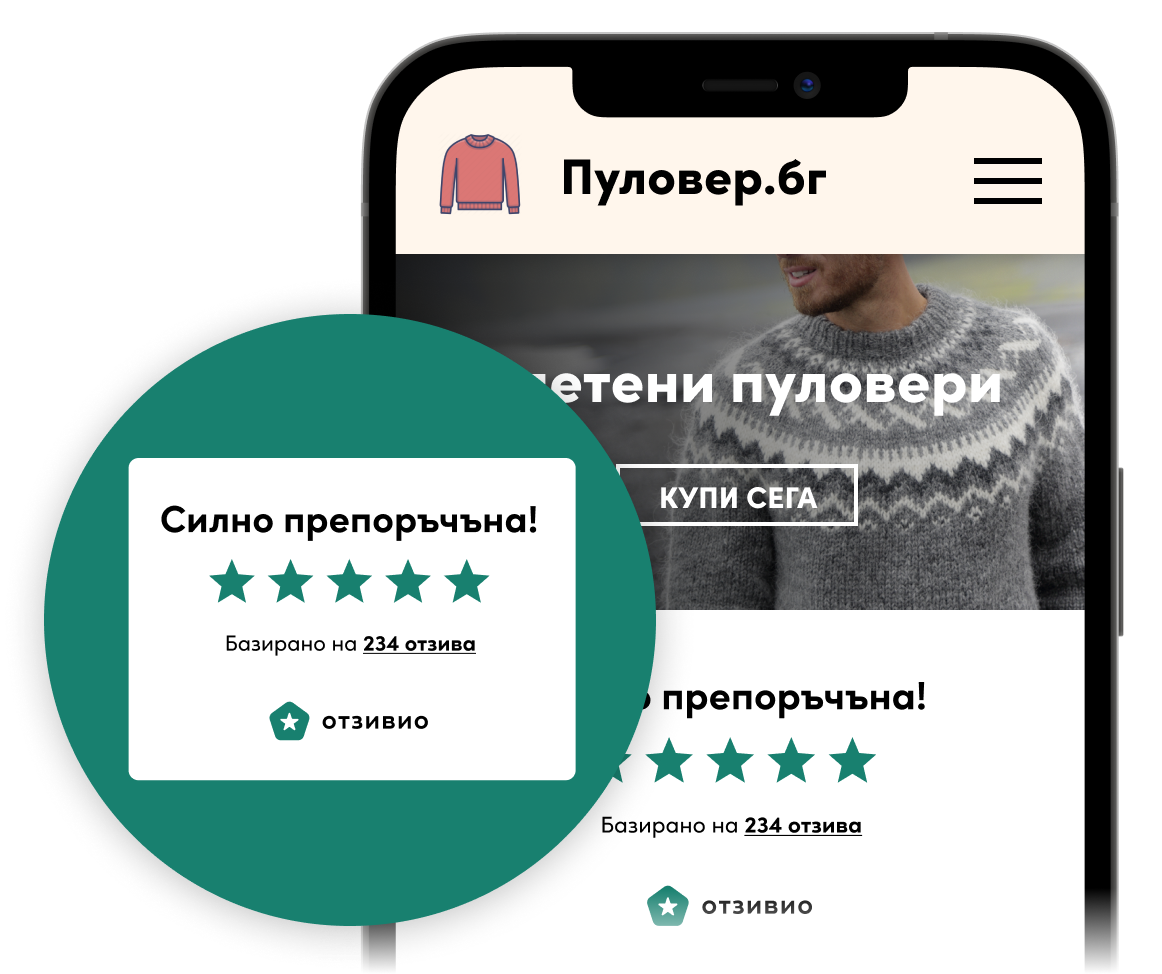 ... or show your latest review with a review box
Except the rating box, which alows you to show your avarage rating from all reviews, the reviews box gives you the possibility to show the latest reviews to your customers. In this way, your customers can read the reviews directly on your website and in develop more trust in your products or services.
Search Engines
Find your reviews where it matters, on the search engines
According to GroupM, 93% of all buyers use Search when shopping online. Getting your reviews in the search engines means you generate more traffic and increase your click through rate. Customer reviews are user-generated, keyword-rich content and that's great for improving your presence on search engines.
Look better on Search Engines
Using Otzivio actively in your search strategy helps you increase the chance that your customer reviews are shown to your future customers.
With Otzivio you improve your sales and reputation of your company and at the same time you increase the trafic to your website.
Start for free!